The Action with Africa Challenge promotes entrepreneurial leadership and innovative business ideas on the continent of Africa and aims at positive SDG impact, especially at creating jobs and empowering women. The program enables high-potential Enactus student teams across the globe to scale their business ideas
The Action with Africa program commenced in July 2021 as a joint initiative between Enactus Germany, Enactus Global and the German Ministry of Economic Cooperation and Development (BMZ). It features several challenges for which Enactus student teams across the globe can apply.
From 2021 to 2022, the 77-Second (:77) Film Challenge and the Action with Africa Challenge took place, both awarding a total of EUR 230,000 in project funding. In 2023, the Action with Africa Challenge will continue with new SDG program partners and awarding EUR 100,000 in total project funding.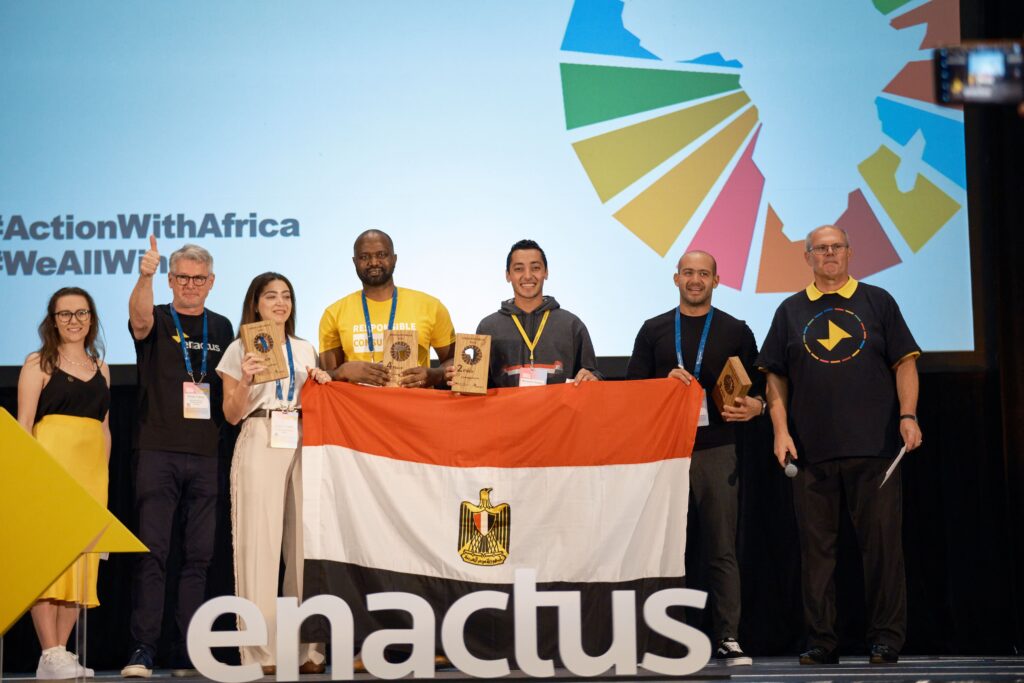 The Enactus program provides a platform for teams of university students to take entrepreneurial action for others while using business principles and innovation to further the Global Goals and create a sustainable positive impact on people, planet and prosperity.
Today, Enactus is a global network of 33 country organizations with more than 37,000 passionate students and a dedicated community of corporate partners and sponsors, alumni, business and faculty advisors.
They all are unified by our vision to create a better, more sustainable world while developing the next generation of entrepreneurial leaders and social innovators.
Do you have any questions or are you interested in becoming a program partner? Simply reach out via the contact form or send an email to awa@enactus.de. We look forward to hearing from you!