Congratulations to the Action With Africa Challenge TOP 12!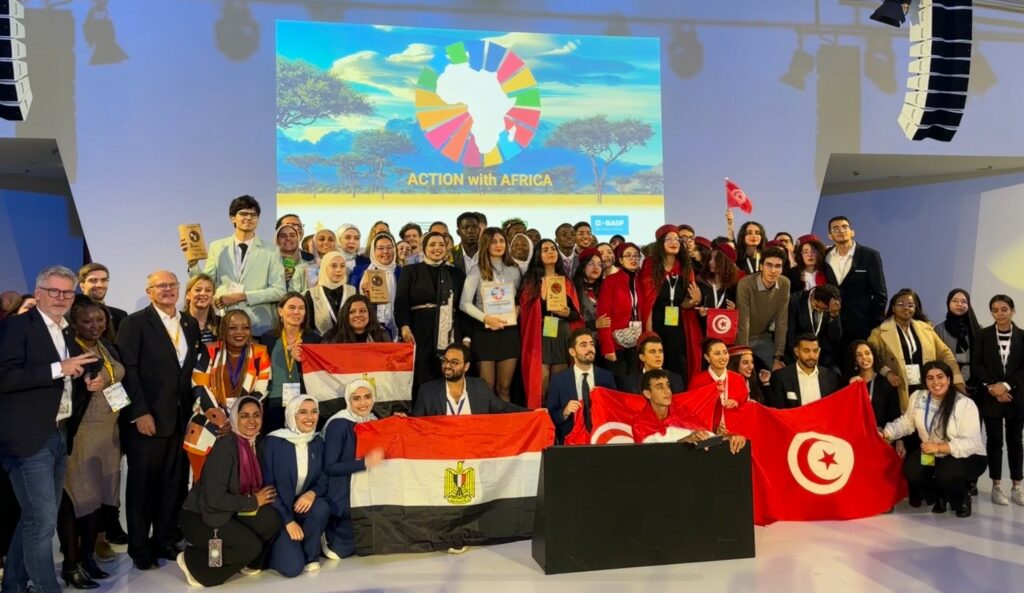 On Thursday, 19 October, 2023, the Action With Africa Awards Ceremony marked the closing ceremony from this year's Action With Africa Challenge. It took place at Jaarbeurs Convention Center in Utrecht, Netherlands, as an integral part of the Enactus World Cup celebrations! Enactus Germany and its session host Sarah Hohenner were proud to announce the TOP 12 ranking and representatives from BASF and WILO SE gave out their Excellence Awards!

We are excited to publish all winners in this blog article!
Congratulations!
Of course you can still watch a recording our great livestream on YouTube!

Action With Africa Awards
BASF Excellence Awards SDG 2
WILO Excellence Awards SDG 6